This post contains affiliate links. Full disclosure here.
We love Redbubble and Mum is slowly adding more designs to my store WiseKitty.
There's some pawmazing artwork on there from amazingly talented artists who are creating some super cat and pet art. (There are many talented artists on there creating other great art too but we are focusing on cat art today!)
And we've picked some beautiful designs to show you for Caturday Art.
But before we go on to that, here is our latest work we've uploaded to our WiseKitty store.
Check out this artwork and see how many products it's available on HERE


What is Redbubble?
Redbubble began in Melbourne, Australia, in 2006 to "give independent artists a meaningful new way to sell their creations." It's a print-on-demand service that allows artists to sell their work on a wide variety of products.

Creative types who want to try selling their art and designs can "open a shop in minutes" for free. All you have to do is upload your designs and leave the rest to Redbubble who will arrange for all the printing and shipping to almost anywhere in the world. The print is high-quality.


What products are there?
You can sell your artwork on device cases, stickers, wall art, stationery, home decor, bags, clothing and many more products.


How easy is it to make a sale?
We can't talk for everyone and we know there are some creators who are clearly very successful on Redbubble but we've only made 2 sales to date since joining in November 2017. We sold this Mother's Day card and Christmas card We think it's not bad considering Mum has been very slow at adding to our store. We haven't been promoting much either.

Here is a screen capture of some amazing cat art from other Redbubble artists.
And here are some products we've picked to share!
Pet photo art using filters.
Cat art (not on the actual cat).
Animal art (not on the actual animal).
Your own drawings or paintings of animals.
Just keep it safe, clean and respectable!
Purrs and peace to you all
😻


Here is another artwork of me recently added!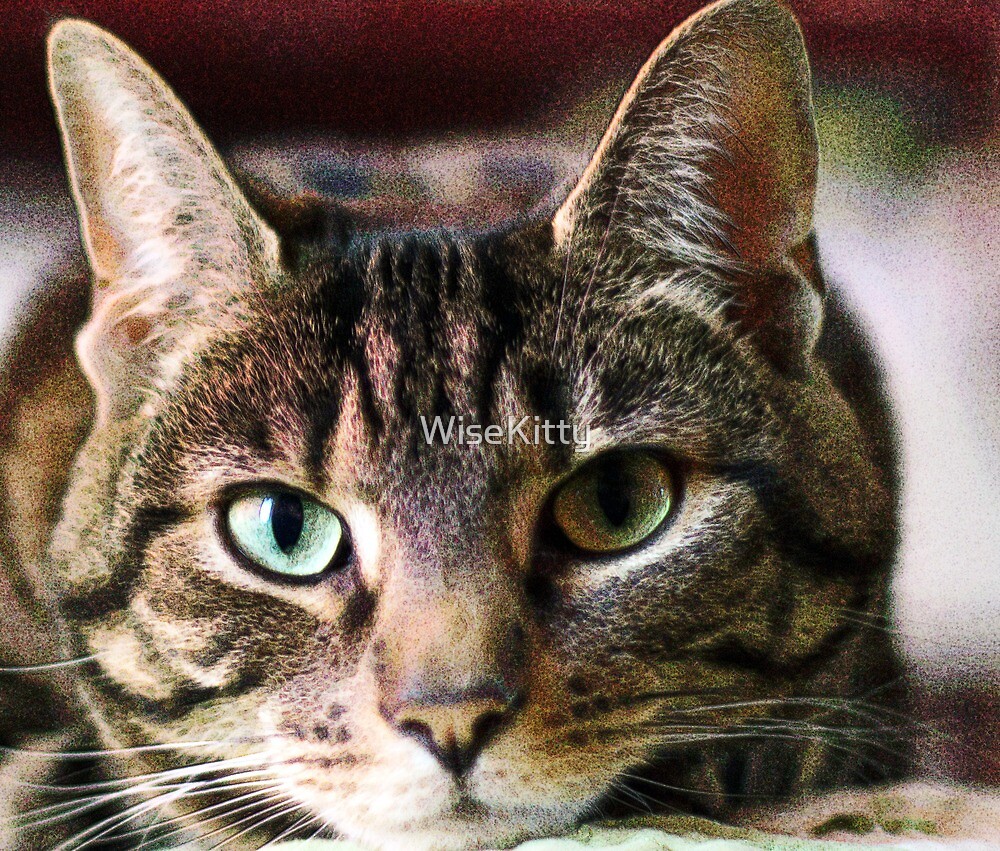 Click HERE to see on Redbubble
Athena Cat Goddess is a participant in the Amazon Services LLC Associates Program, an affiliate advertising program designed to provide a means to earn fees by linking to Amazon.com and affiliated sites.